Regular price
$49.80 USD
Sale price
$29.99 USD
Unit price
per
Sale
Sold out
Familidoo Modeling Dough - Stretchy, Reusable &Non-Drying DIY Kit with Templates, Non-Toxic Art Crafts Gifts for Boys & Girls Ages 2 and Up, 6-Pack Case of Colors


NON- OILY, LEAVES NO STAIN - Made of special materials that leave no stain on the surface. It is non-sticky and non-oily.

MADE FROM NATURAL MATERIALS - Familidoo silicone clay is made of safe, odorless, and non-toxic silicone.

SMOOTH TEXTURE THAT NEVER DRY - Using special silicone clay formula, the surface becomes smooth. It feels great in hand, with no crumbs, no sticky hands, and can be reused.

HIGH ELASTICITY - Having no specific shape, Familidoo Silicone is elastic.It can return to its original container shape when not in use, ready for play another sessions.

TRAIN HAND MUSCLE - Enhance hand-eye coordination and hand-muscle development. Also, offering a sensory learning experience.
* In order to avoid dangerous problems such as some amount of silicone clay that can be eaten and stuck in the throat, adult supervision is highly recommended during playtime.
Details

💡Ingredients: Silicon
✔️Odor-free. Toxic-free
✔️Not sticky. Not oily. No waste
✔️Does not release toxic substances when exposed to heat
✔️Reusable and Recyclable
✔️Doesn't leave oil stains
FAQ

❓Where is your product made?
✔️Our product is made in Taiwan.

❓How to clean Familidoo Silicone Clay on clothes?
✔️Take another piece of clay to moisten the clay back on your clothes and then gently scrape off the remaining clay on the clothes
✔️Wash the clothes with hand soap or detergent
✔️If the stain still remains on the clothes, take a basin of water and add a teaspoon of citric acid, then soak the clothes overnight
✔️Rinse the clothes with clean water on the next day, then soak them in laundry detergent for 30 minutes, after that rinse again and dry the clothes
✔️In order to prevent the clay from staining the clothes, it is recommended not to let the clay stick to the clothes for too long
❓How to clean the greasy floor or table?
✔️If the table or floor appears shiny after playing with the clay, clean it with dishwashing liquid or soap water, and then wipe it with clean water. Wiping it with alcohol can also work.
❓How to clean Familidoo Silicone Clay on the hair?
✔️When some clay gets into your clothes or hair, take a bigger amount of the clay to moisten the clay back on your hair. Then gently remove it.
❓How to clean Familidoo Silicone Clay when it penetrates into the nails?
✔️Use hand sanitizer or soap and a children's toothbrush to gently brush the remaining clay in the nails.
❓Is Familidoo Silicone Clay dangerous if it is accidentally swallowed?
✔️Familidoo Silicone Clay is made of safe and non-toxic silicone. It is mainly refined from natural quartz sand and contains a Japanese medical-grade antibacterial formula, which can inhibit the growth of bacteria. Therefore, if children accidentally swallow it, there is no safety concern.
Shipping & Returns

#We ship Worldwide orders within 7 business days!

#Check more information at the delivery policy page!
Share
View full details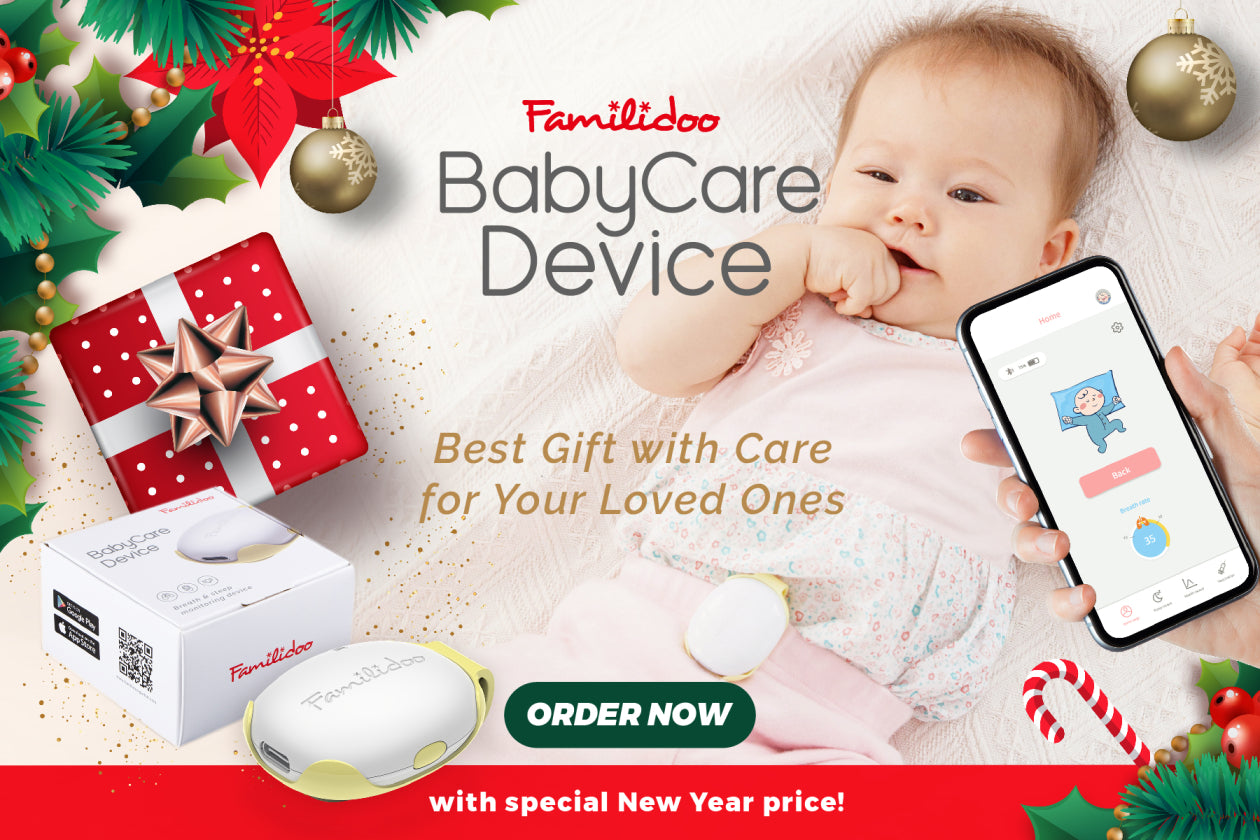 The babyCare device "BCD" reduces the stress of parenting
✔️Abnormal Movemement Monitor
✔️Vaccination, Milk intake, Diaper change records
✔️Roll-Over Position Alert 
✔️Real-time Activity Status
✔️Easy connection to your Android or iOS smartphone
😍😍Learn more about BCD here: /products/babycare-device-breathing-monitor